CR HE (Vest) – King of the Hill – Arad 29.09-01.10.2017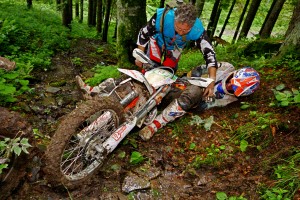 King of the Hill revine la Arad cu editia regionala de toamna. Hard Enduro Arad este organizatorul etapei regionale a Zonei de Vest, evenimentul urmand sa se desfasoare intre 29 septembrie si 1 octombrie 2017.
Exista doar doua clase de concurs: Pro si Hobby.
Vineri 29 septembrie 2017 este ziua dedicata probei de motocross care se va desfasura la Caramidarie. Sambata startul se va da la ora 10:30, traseul urmand a se inchide la ora 18:00. Duminica 1 octombrie 2017 traseul dintre Ghioroc si Pensiunea Konak se va desfasura dupa acelasi orar, start la ora 10:30 si inchiderea traseului la ora 18:00.
Va asteptam!