King of the Hill 2017 – Hard Enduro Arad

Deschidem sezonul Campionatului National de Hard Enduro - King of the Hill 2017 cu etapa deja traditionala de la Arad, dar si cu promisiunea organizatorului ca in acest an avem nu doar o nouă locatie ci mai ales cel mai spectaculos traseu pentru motociclisti si spectatori. Moto-Clubul Hard Enduro Arad a reușit să adune la start peste 400 de concurenți din 20 de țări. Etapa arădeană din 7-9 aprilie 2017 este de asemenea parte a Campionatului Balcanic de Hard Enduro, unii dintre cei mai buni sportivi din lume anunțându-și prezența la Arad.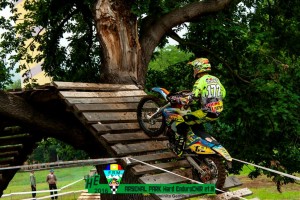 Accesul publicului este liber, startul urmând a fi dat din centrul orașului Arad, din zona fostei fabrici Tricoul Roșu (acces dinspre strada Nelu Aristide Dragomir). Ziua a doua se va desfășura la Ghiroc unde piloții vor avea de stat în șa mai bine de șase ore, pentru ca duminică, 8 aprilie, organizatorii să pregătească o secțiune cu adevărat extremă, cu cascade, pante foarte abrupte și mult noroi.
Regulamentul particular al cursei îl găsiți aici:
RP+Program – CNIR + CEE Hard Enduro E1 Arad 7-9 Aprilie 2017
Principalul canal de comunicare al organizatorului este pagina sa de Facebook
Mai multe detalii privind desfășurarea concursului aveți pe site-ul Organizatorului
Vă așteptăm!