Cronica Cupei King of the Hill – Arad 05-07.04.2019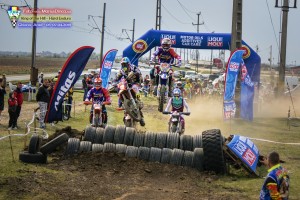 Clubul Hard Enduro Arad a organizat la sfarsitul saptamanii trecute cea de a VII-a editie a King of the Hill. Evenimentul a avut loc in zona Ghioroc intre 5 si 7 aprilie 2019, pe o veme foarte buna.
Au concurat clasele: PRO, Veterani, Expert, Hobby si Fete. Prologul din acest an nu a mai avut loc in Arad ci in apropierea secretariatului general al competitiei, la doar un km de Pensiunea Konak din Ghioroc. Remarcam aici unul dintre cele mai frumoase Prologuri, cu un traseu deosebit, complex, dar fara a fi inghesuit, astfel incat numarul mare de spectatori sa poata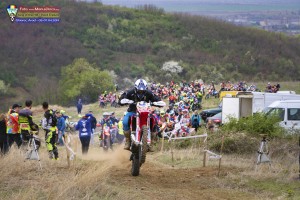 asista si aprecia evolutiile sportivilor. Organizarea Cupei King of the Hill a fost apreciata pozitiv pe parcursul celor trei zile de concurs de catre sportivii veniti in marea lor majoritate din afara României.
Marele castigator este al KOTH 2019 este austriacul WALKNER Michael, urmat de elvetianul SCHRANZ Thomas si de cehul NEDVED Vaclav. Clasa Veteranilor revine unugurului VARGA Akos.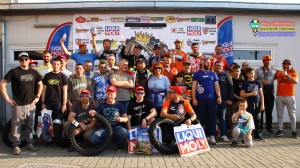 Urmatoarele trei clase au revenit sportivilor din Polonia: KUSNIERZ Marek la Expert, WISNIEWSKI Konrad la Hobby si PALUCH Joanna la fete.
Clasamentul complet al Cupei King of the Hill 2019 este disponibil aici.
Fotografii de la KOTH 2019 pot fi vazute aici, aici si aici.